IN THIS ISSUE
Safe and Sound
On the lookout for phony providers
Midlothian earns top marks for safety
Medical Milestones
100th WATCHMAN procedure at Dallas
Innovative option for pancreatic cancer
Tested and Trusted
Heart team at Mansfield earns Gold Seal of Approval
Event reporting is how we make harm visible on High Reliability journey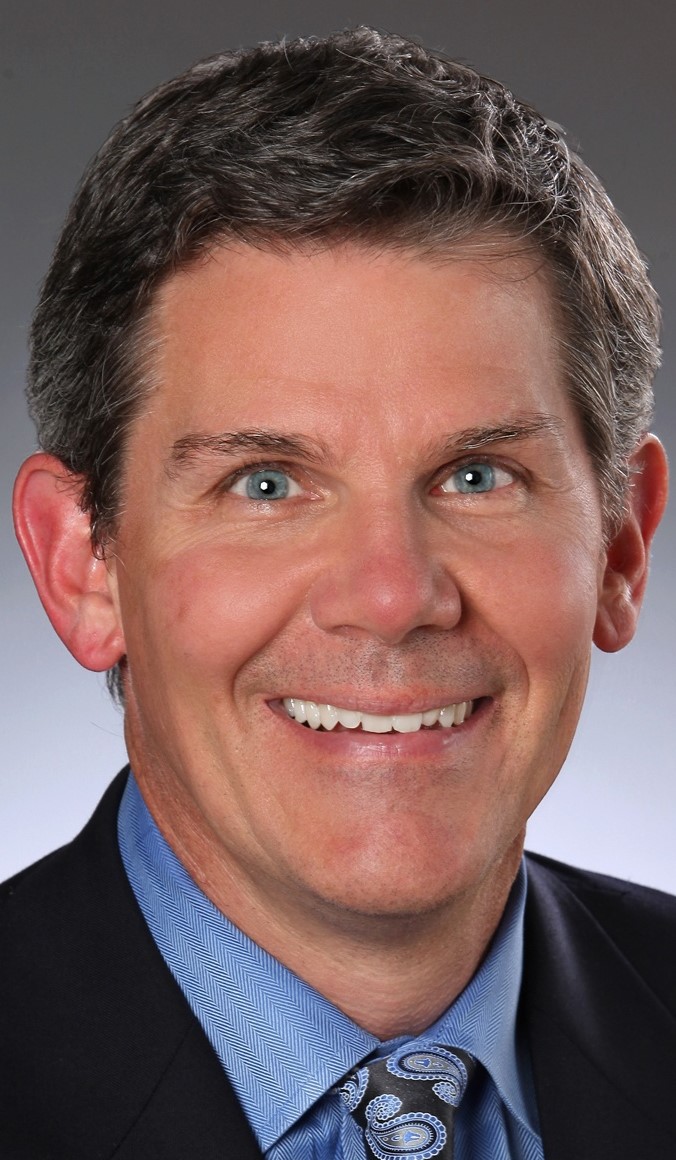 Martin L. Koonsman
, MD, FACS, CPE
In our RISE journey to High Reliability, we must make safety our foundation by committing to Zero Preventable Harm. Two key elements to making safety our foundation is declaring ZERO preventable harm as a goal – a commitment that Methodist Health System has already made – and making harm visible.
We are currently striving to meet the next element, Making Harm Visible, by being transparent about safety events. We measure transparency with our safety event reporting rates in our Event Reporting System – Verge.
All MHS employees and members of the medical staff should report any of the events below by using the Event Reporting icon on the Pulse homepage. All events may be reported anonymously.
Patient Safety Event
Patient Relations Complaint
Non-Patient Event
Workplace Violence
"Safety culture assessment, feedback loops, engaging frontline staff and physicians, and integrating technology are all components contributing to higher event reporting rates. There is a positive association between voluntary safety event reporting rates and a strong culture of safety."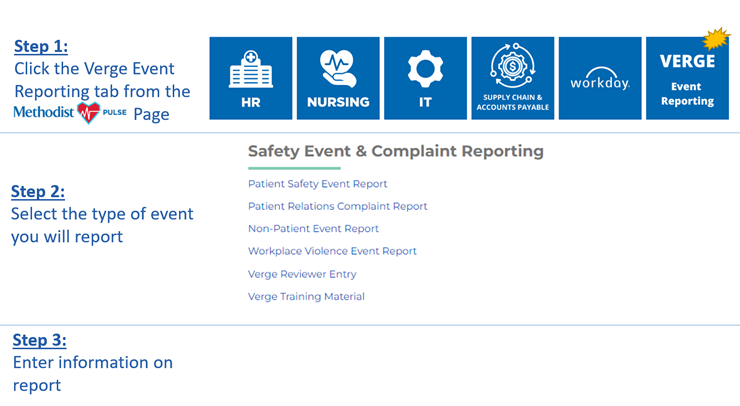 Physician Universal Skills Training
We're asking our providers to join us on our High Reliability journey with training tailored to your needs. A link to the training video can be found on Methodist's
Physician Portal
. To access the video, titled
RISE Universal Skills Training for Providers
, please click the button below
and enter the password
MD-RISE
. You must scan the QR code at the conclusion of the video to receive 1 CME credit for the training.
References
Miller, N., Bhowmik, S., Ezinwa, M., Yang, T., Schrock, S., Bitzel, D., & McGuire, M. J. (2019). The relationship between safety culture and voluntary event reporting in a large regional ambulatory care group. Journal of Patient Safety, 15(4), e48-e51.
Burlison, J. D., Quillivan, R. R., Kath, L. M., Zhou, Y., Courtney, S. C., Cheng, G., & Hoffman, J. M. (2020). A multilevel analysis of U.S. hospital patient safety culture relationships with perceptions of voluntary event reporting. Journal of Patient Safety, 16(3),187- 193
Care Commitment Message:
Utilizing the RISE Universal Skill to Validate and Verify
In recent weeks, Methodist Help Desk has faced an increase in fraudulent calls from individuals posing as physicians.
Despite attempts to authenticate the callers using various questions, the impersonators failed to provide accurate information. The Help Desk agents remained steadfast in their refusal to assist without proper authentication, preventing potential harm to the organization and its resources.
The situation is so serious because it poses a risk of financial theft or ransomware infiltration. The Help Desk's diligence and actions were crucial in safeguarding the physician and Methodist's security.
The organization's commitment to "Taking Care of Each Other" and ensuring safety for patients, families, and staff was exemplified through these incidents. The Help Desk agents were rightly recognized and celebrated for their commitment to maintaining a safe environment for everyone involved.
First Leap Frog survey earns hospital top marks for safety
The Leapfrog Group awarded Methodist Midlothian an A Hospital Safety Grade for spring 2023. It was the first time the Ellis County hospital qualified for the rating. This national distinction celebrates Methodist Midlothian's achievements in protecting patients from preventable harm and errors.
"We are extremely proud to see the efforts of our clinical team being recognized — and the first time our hospital was eligible for the safety designation, too," says Jary Ganske, President of Methodist Midlothian. "This rating reflects the hard work and dedication that our team puts in every day to make sure we are providing the highest quality of care to the patients we serve."
Staff completes 100th procedure using WATCHMAN implant device
Methodist Dallas' cardiology team performed the hospital's 100th WATCHMAN procedure, a one-time minimally invasive procedure used to help reduce the risk of stroke. By going through blood vessels via a small incision in the leg, surgeons can implant a WATCHMAN device in the heart to prevent blood clots from forming.
Amit Guttigoli, MD, FACC, cardiologist on the medical staff at Methodist Dallas, says it was an honor to be involved in such an accomplishment.
"For patients with atrial fibrillation and an increased risk of bleeding, the WATCHMAN device is a life-changing intervention that can preclude the need for blood thinners and also decrease the risk of stroke," Dr. Guttigoli says.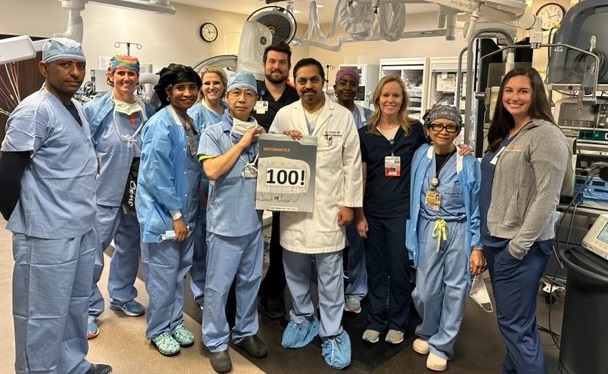 The cardiology team also recently passed the inaugural Joint Commission Primary Heart Attack Center designation survey.
Before-and-after scans show the results of a minimally invasive procedure to treat pancreatic lesions in a patient who went home an hour after the treatment.
Minimally invasive pancreatic cancer procedure a first for DFW
Methodist Richardson's Medical Director of Advanced Endoscopy Abdul El Chafic, MD, FASGE, FACG, is using an alternative, minimally invasive procedure to treat patients diagnosed with certain pancreatic lesions.
Known as Endoscopic Ultrasound-Guided Radiofrequency Ablation (EUS-RFA), this procedure entails using endoscopic ultrasound guidance to thread a needle directly to pancreatic tumors and applying heat to destroy the cancer cells.
Dr. El Chafic recently performed an EUS-RFA to treat a pancreatic metastatic lesion from a previously treated renal cell carcinoma. According to EUSRA™ manufacturer TaeWoong Medical USA, this was the first time this procedure was performed in North Texas.
The patient was discharged an hour after recovery. There were no adverse events during or after the procedure.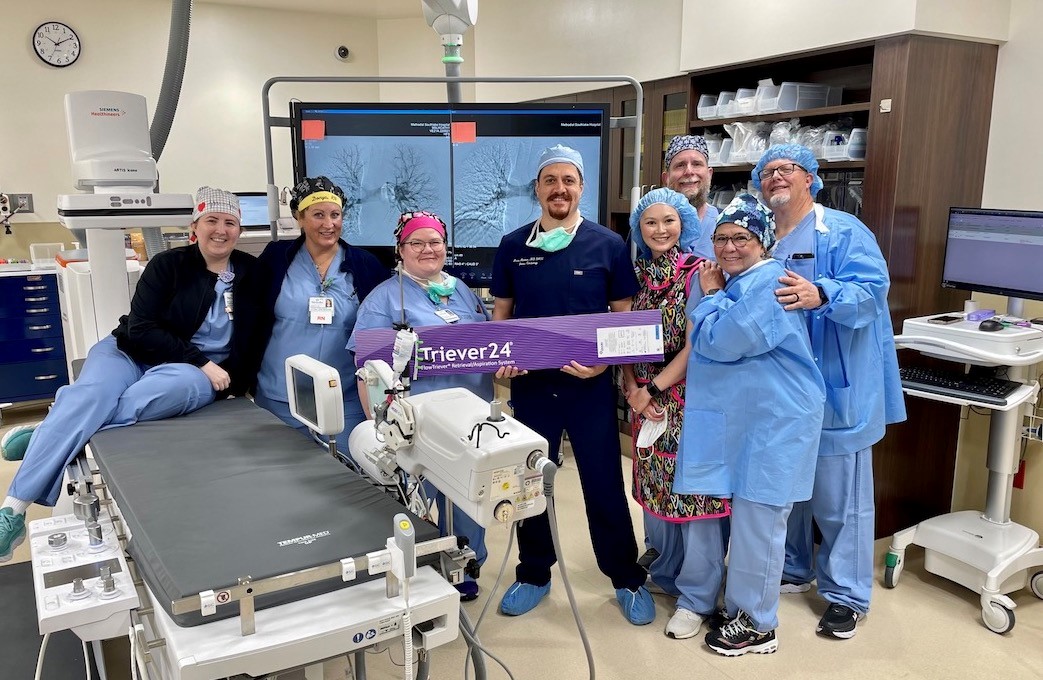 Team performs first thrombectomy
of its kind at Southlake hospital
The cath lab team at Methodist Southlake performed the hospital's first percutaneous pulmonary embolism thrombectomy this summer.
The Keller patient, Gary Davis, had recently returned home from a trip to New York when he began experiencing shortness of breath. He came to Methodist Southlake, where a CT scan showed a large bilateral pulmonary embolism.
Anas Alomar
, MD, FACC, FSCAI, ABVM, Medical Director of Cardiology, removed the clot from Davis' lung, and the patient immediately felt better.
Discharged from the hospital the next day, Davis said he enjoyed his stay at the hospital and was grateful to all of the staff.
"They were like a well-oiled machine," he says. "I never would have guessed that I was the first one to have that procedure at Methodist Southlake."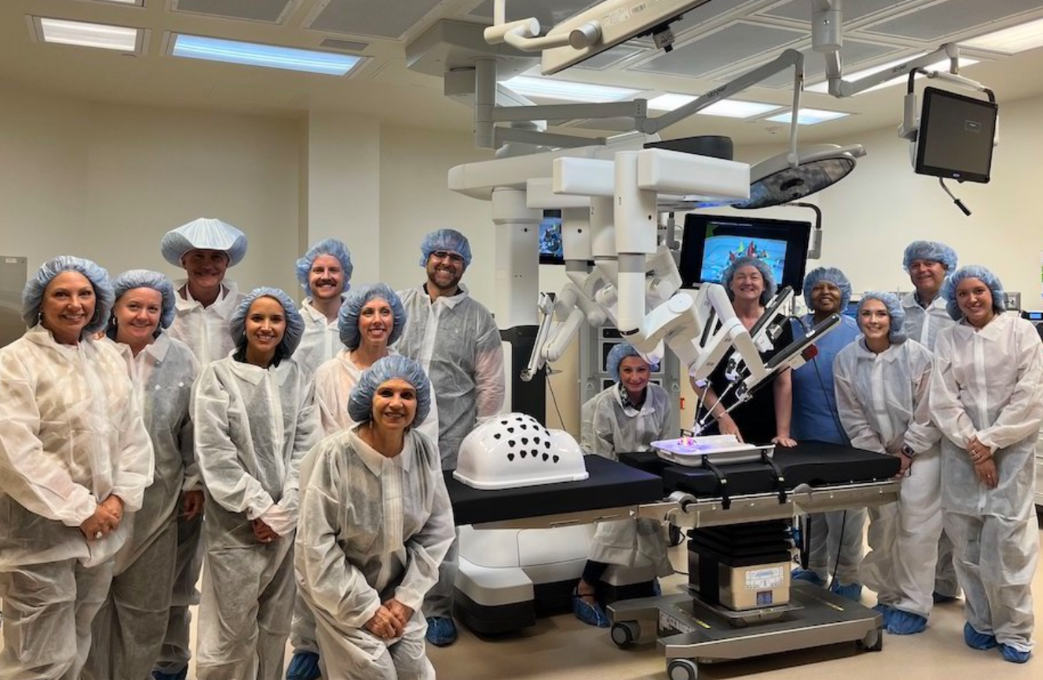 Hometown hospital wows city's leaders with growing capabilities
The team at Methodist Southlake recently completed its first implantation of a biventricular device.
This achievement, along with many other procedures performed at the hospital, speaks volumes about the growth of the hospital's service lines.
Over the summer, members of Leadership Southlake got to see just how advanced the facilities and medical staff are at Methodist Southlake. The group of community and civic leaders got to tour the hospital and speak with physicians on the medical staff to learn more about important services and their state-of-the-art technology.
Courtney Walters
, MD, OB-GYN on the medical staff, guided the group as they tried their hand at working with the robotic surgical system, while cardiologists
Matt Fay
, MD, and
Anas Alomar
, MD, discussed Methodist Southlake's cath lab and the many cardiac procedures performed there.
New ED now treats 242 patients a day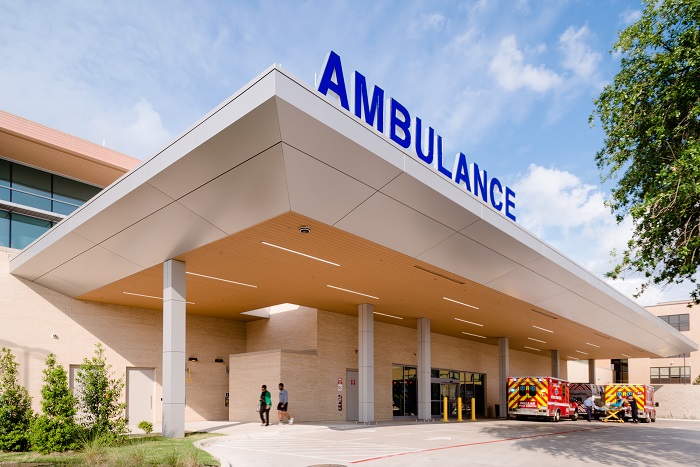 Every day, hundreds of patients and scores of ambulances are putting the new Emergency Department at Methodist Charlton to the test. And it's passing that test, 24 hours a day, every day of the week.
Six months after opening in February, the hospital's ED sees 242 patients and 67 ambulances every day, on average, making it one of the busiest ED's across Dallas-Fort Worth.
"These aren't just patients to us, these are our community family," said Fran Laukaitis, RN, BSN, MHA, FACHE. President of Methodist Charlton.
Read about a heart patient who got "gold star treatment" at the new ED shortly after it opened.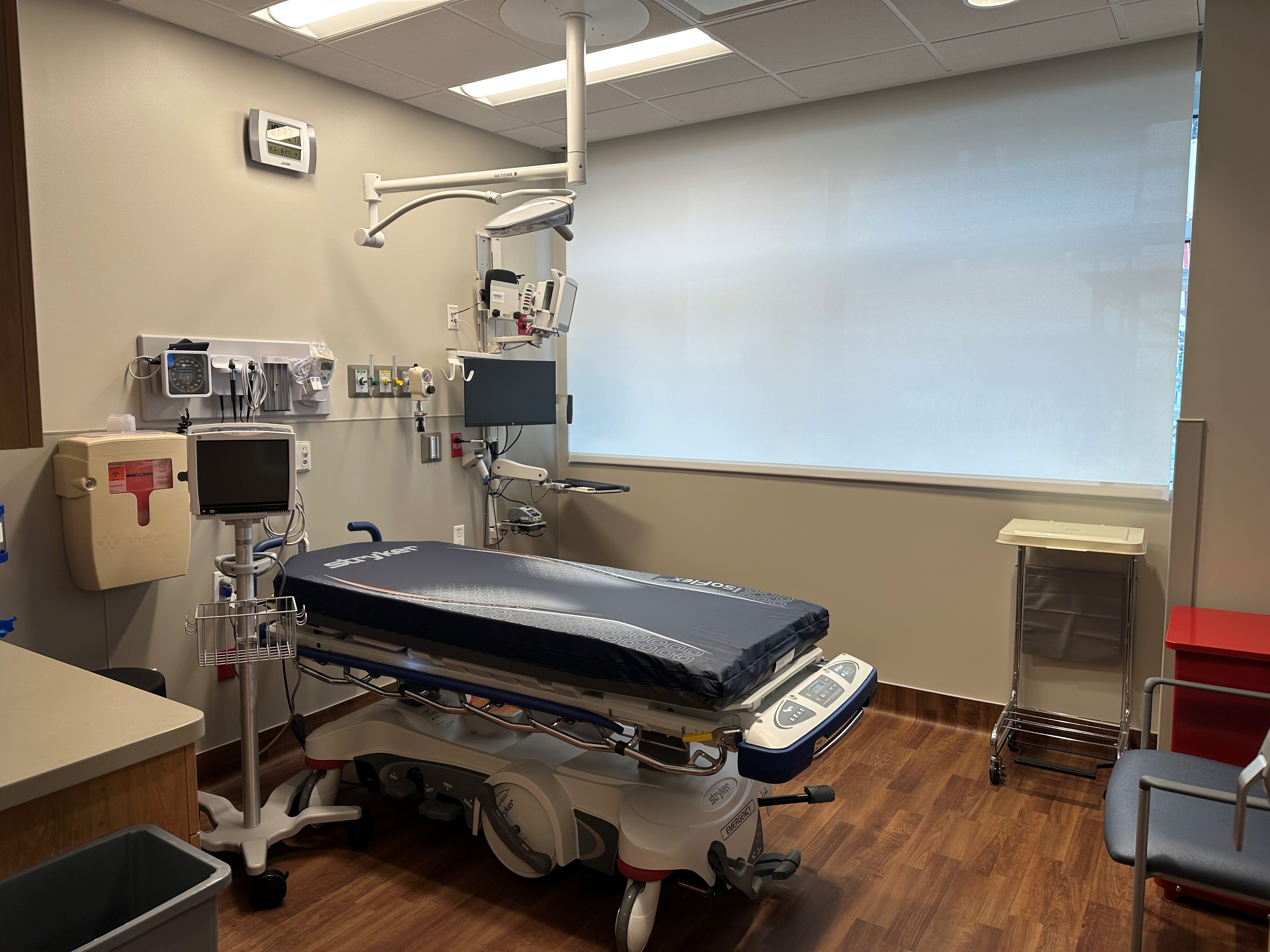 First phase of ED's expansion complete
With a green light from state inspectors, Methodist Richardson opened the first phase of its $46 million project to expand the Emergency Department on June 22.
The first 10 new ED beds are now open for patient care. Phase 2 should be complete in September, when lab and pharmacy services move to their space on the newly constructed third floor.
The final phase, which will add seven more ED beds and five trauma rooms, is expected to be complete next summer.
New clinic opens at Methodist Charlton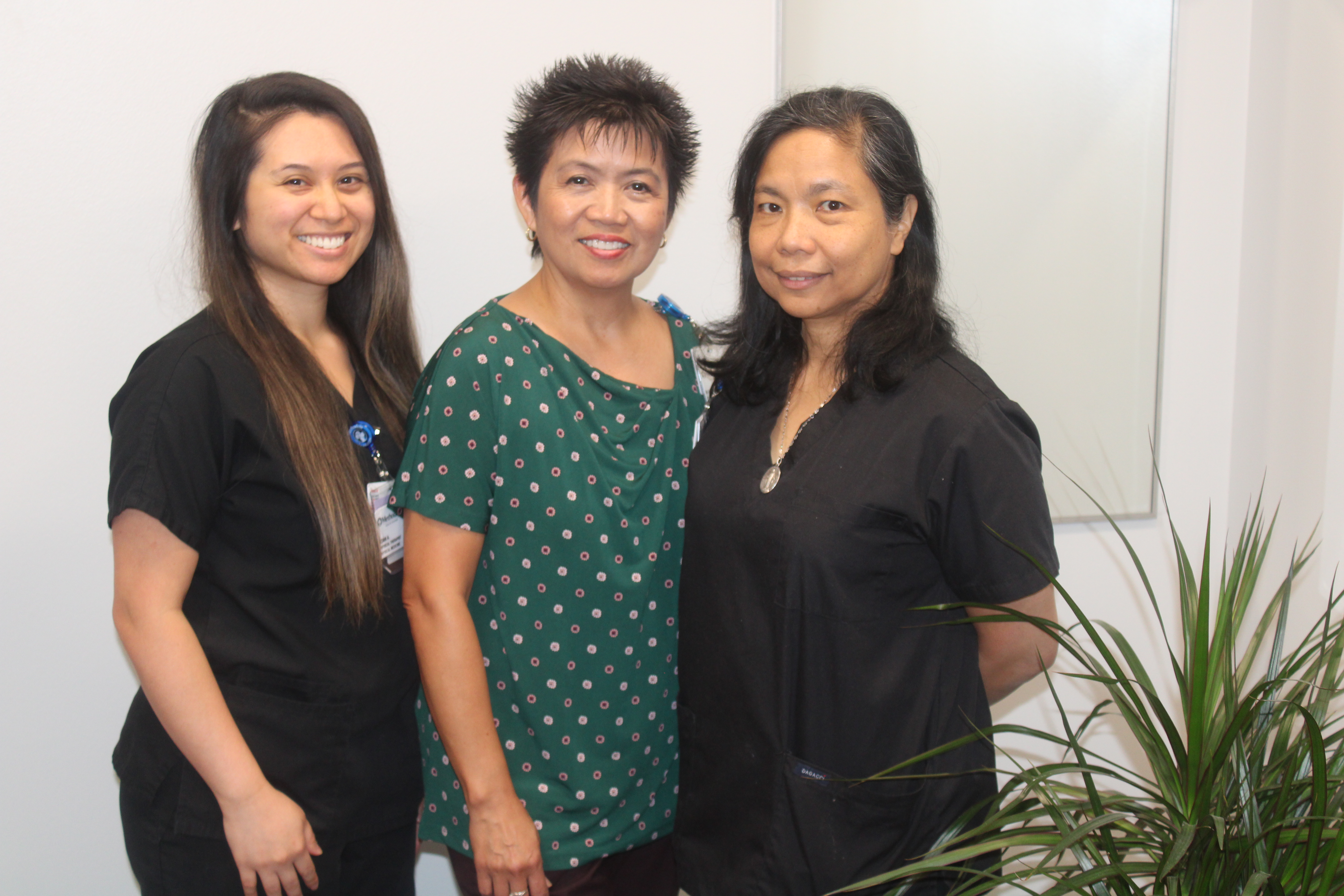 From left: Physical Therapist
Roan Claire Asumbrado
, DPT, CLT, CI, Director of Physical Medicine
Marifel Malacara
, PT, DPT, MBA, LSSYB, and Physical Therapist,
Emily Sanders
, PT, DPT, CLT, MOMT
The Outpatient Lymphedema & Pelvic Floor Clinic is now open at Methodist Charlton.
The facility is the first of its kind at the hospital and serves patients suffering from lymphedema as a result of complications from surgery, radiation, or other trauma to the lymphatic system.
"Methodist Charlton is now offering this service line to meet the needs of this patient population," said Director of Physical Medicine Marifel Malacara, PT, DPT, MBA, LSSYB. "Our very own physical therapist Emily Sanders has the robust experience, training, and background needed."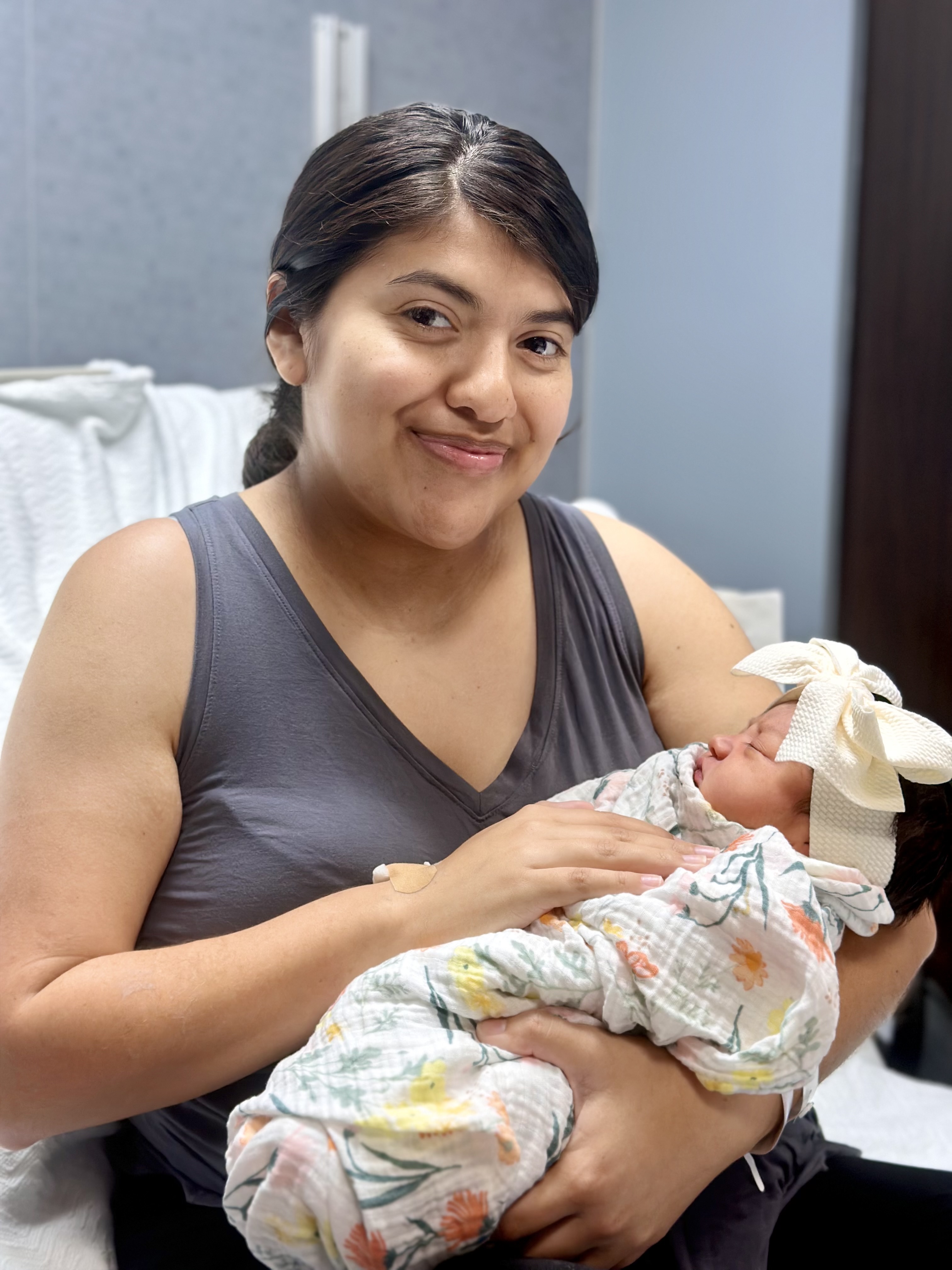 Women's and Children's Services earn praise
from surveyors for culture and quality of care
Methodist Dallas' labor and delivery, postpartum, and NICU teams passed the mandatory state Level III Maternal Facility designation survey this spring.
The staff at Methodist Dallas underwent a rigorous evaluation from the Texas Department of State Health Services.
"State surveyors, who are experts in the field of women and children's services, were highly impressed with our culture and quality of care," said Methodist Dallas President John Phillips, FACHE.
Officials evaluated not only processes within these units, but how other service lines are impacted, as well.
"Surveyors complimented how seamless the care was between ICU and Labor and Delivery, as well as Labor and Delivery and the Emergency Department," said Director of Women's and Children's Services Susan Bremner, MBA, BSN, RNC-OB, C-ONQS. "Methodist Dallas' Women's and Children's Services greatly appreciates the support of providers and nurses from other disciplines in the care of our patients."
Physician-led team wins seal of approval as Advanced Primary Heart Attack Center
Methodist Mansfield Chief Medical Officer Stephen Foster, MD, and Alan Taylor, MD, cardiologist on the hospital's medical staff, recently led the cardiac team to earn The Joint Commission's Gold Seal of Approval® as an Advanced Primary Heart Attack Center.
"This recognition is evidence of the quality of patient care and the standards met in providing safe, evidence-based cardiac care for heart attack patients," Dr. Taylor said.
The hospital's cardiac team demonstrated that it has the resources and personnel to provide primary percutaneous coronary intervention (PPCI) — a procedure used to address blocked arteries — to heart attack patients, 24 hours a day, seven days a week.
Other key components of the certification program include focusing on symptoms onset and the first medical contact (pre-hospital and upon arrival), emergency medical services, the Emergency Department, the catheterization lab, and inpatient settings.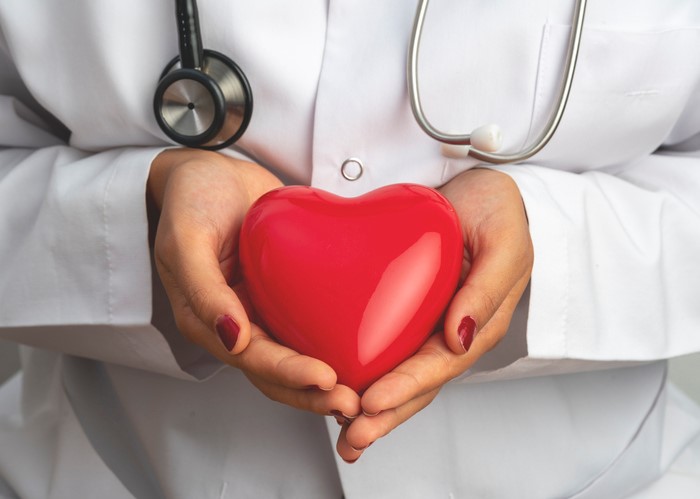 "The recertification helps elevate our cardiac program to ensure patients have access to consistent, comprehensive heart attack care when it matters."
Alan Taylor, MD, cardiologist on the medical staff at Methodist Mansfield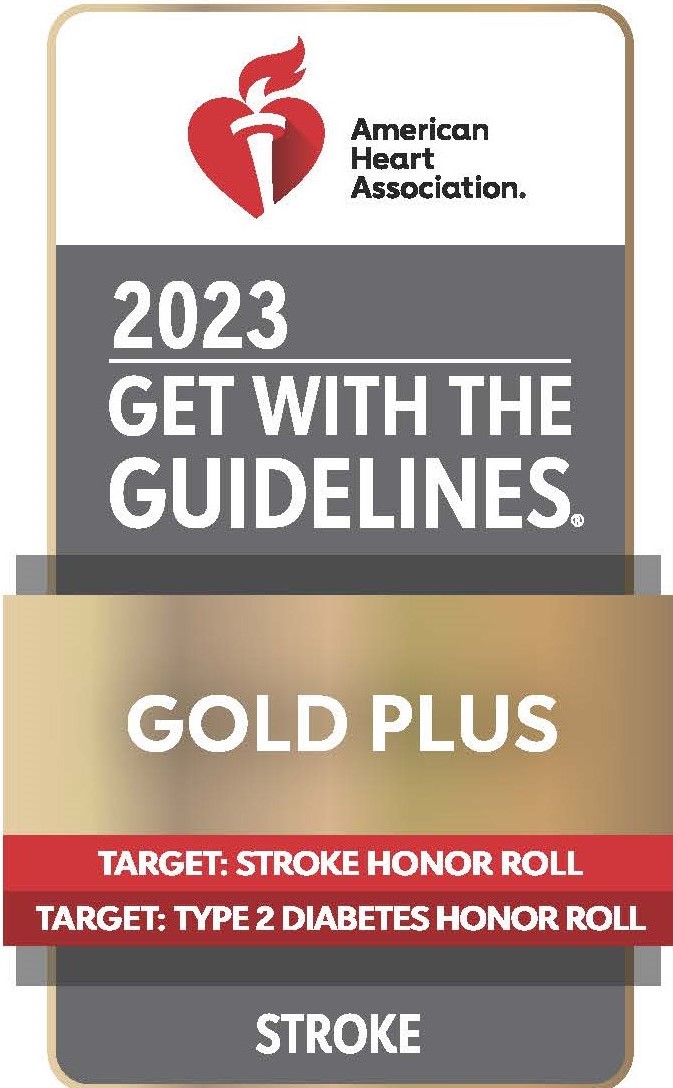 Care for stroke and heart patients
earns Gold Plus honors from AHA
Methodist Charlton was recently recognized with its fifth consecutive Gold Plus awards by the American Heart Association (AHA) for meeting standards of care for patients with strokes and heart attacks.
The Gold Plus award is an advanced level of recognition acknowledging the hospital for consistent compliance with the Get With The Guidelines® quality improvement measures developed by the AHA.
"I am so proud of the team's hard work and dedication to providing quality care for our stroke patients," said Stroke Program Coordinator
Rae Delgado
, BSN, RN, SCRN. "The last few years have been extremely challenging for healthcare workers, and the ability to accomplish our goals and receive this outstanding achievement means more now than ever before."
The hospital was also awarded Target: Stroke Honor Roll for achieving a door-to-needle time within 60 minutes for at least 75% of applicable patients. And the Target: Type 2 Diabetes Honor Roll means MCMC patients with type 2 diabetes receive the most up-to-date, evidence-based care when treated for a stroke.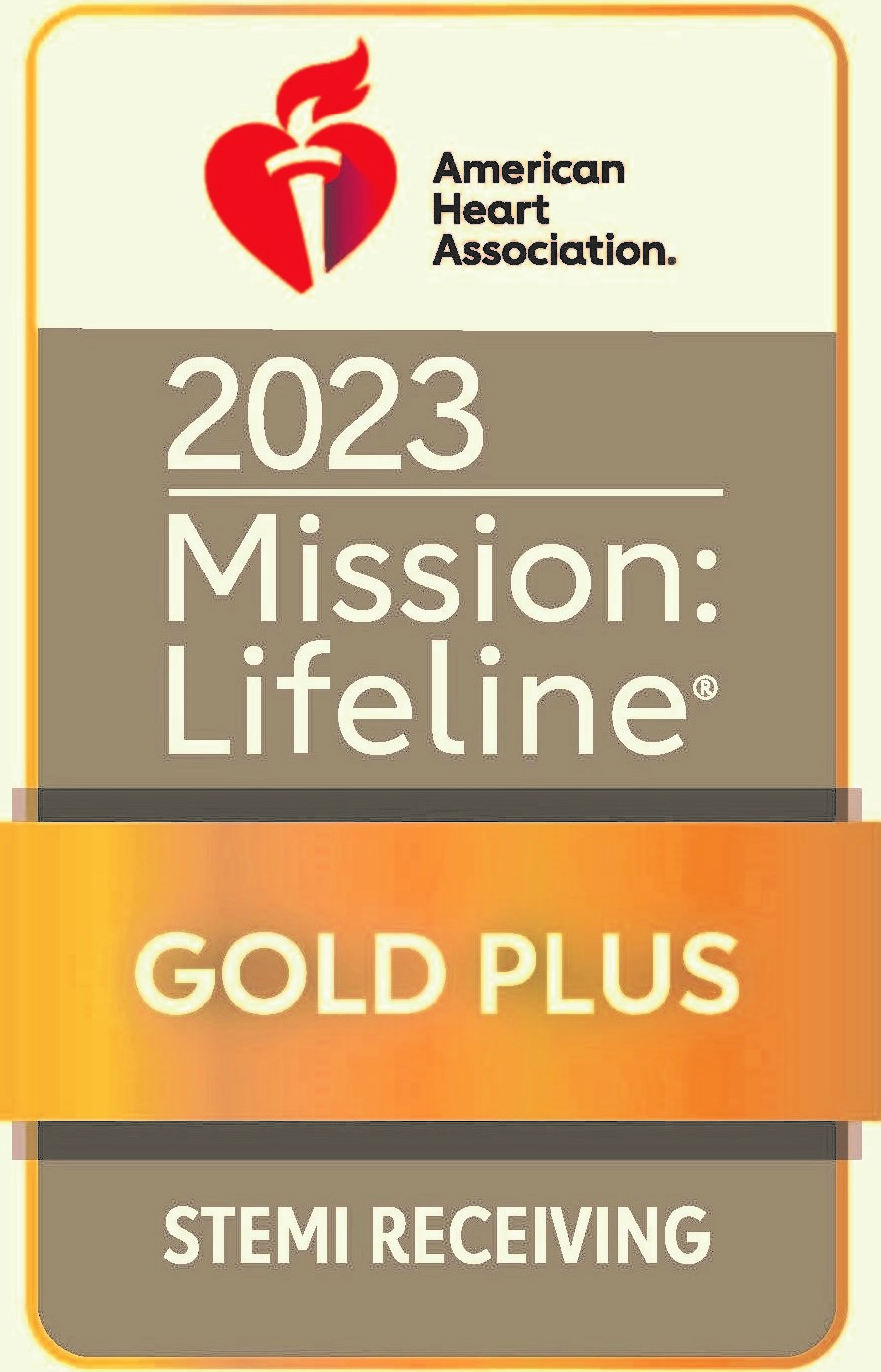 City employees learn how to stay safe working under Texas heat dome
Methodist Midlothian held its quarterly lunch-and-learn event with staff from the city of Midlothian.
Healthcare professionals provide education on various topics throughout the year and encouraged city employees to take advantage of local wellness services.
Benjamin Lo, MD, Medical Director of the Emergency Department at Methodist Midlothian, shared his expertise about identifying the signs of heat exhaustion and heatstroke, as well as preventive tips to stay safe in the summer.
"The event was a great opportunity to educate workers who spend a considerable amount of time in the heat to identify the warning signs if something unusual is occurring with their body," Dr. Lo says. "We reminded them to get out of the heat immediately if they exhibit any symptoms, such as muscle cramps, dizziness, headache, or nausea. If someone with you appears confused or passes out, these are often signs of heatstroke. Call 911 right away."
Doctors educate first responders
Two orthopedic physicians on the medical staff at Methodist Mansfield are helping firefighters reduce injuries and lower stress levels.
Benjamin Au, MD, and Conor Murphy, MD, recently joined EMS liaison Karen Yates to educate Arlington firefighters on how to stay safe and manage stress.
The team offered three-hour classes twice a day for four days at the Arlington Fire Training Center, helping more than 100 firefighters improve their health and wellness.
The hospital also partners with the Fire Department to fast-track and treat orthopedic firefighting injuries the same day.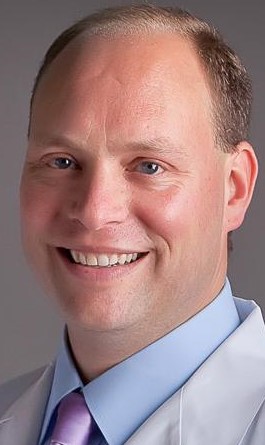 Executive Medical Director
Physician Service Excellence
Need help hitting it off with patients? Find yourself a coach
Baseball fans have a local contender again. The Texas Rangers have an ace, and their sluggers are on fire lately. So have you ever wondered what your slugging percentage might be at work?
How often do you really connect with a patient? Baseball fans might know what I mean. There are so many stats that we must pay attention to – CAUTI, GLOS, for example – maybe it's a good thing our stat book isn't updated every time we pitch a plan of care.
On the other hand, sometimes you might want to know a bit more about your performance. If you've ever struck out with a patient – and I have – it might leave you with questions, if not questioning yourself. Maybe a coach who's been in exactly the same situation could help.
Methodist's Medical Directors for Physician Service Excellence are also trained coaches. They can help you interpret the stats that are tracked, like HCAHPS, Top Box, Communication with Doctors. A physician coach can help you work toward a professional goal like improving your communications skills or finding opportunities for making an empathetic connection with your patients.
In a slump? A trained colleague may be able to help you work through it. Get in touch with your hospital's Medical Director (listed below) or Chief Medical Officer, or
contact me directly
.
New Epic tools ensure safety for patients with sepsis

We have streamlined the
IP Sepsis Short Order Set
to ensure patient safety and help reduce clicks based on your feedback!
We now have an easy-to-use Antibiotic section.
The sepsis labs are smarter – i.e., pre-checking when not already ordered, and will display patient data, helping make it easier to manage sepsis with the new Sepsis Type feature.
To remain compliant with SEP-1 measures, the IV Fluids have been updated!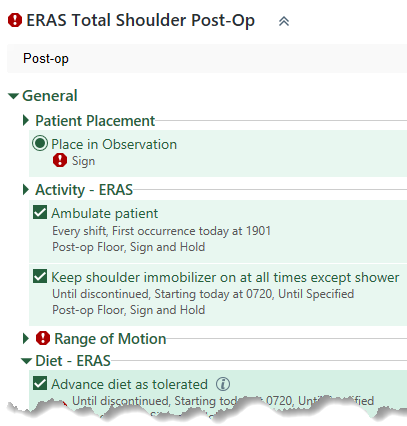 Surgery (ERAS) Initiatives
We are working closely with our providers, coordinators, nurses, and Health Informatics analysts, toward our system's ERAS initiative. The combined efforts have brought forth 13 order sets meeting ERAS guidelines available today. On July 5, we introduced the ERAS Total Shoulder Post-Op Order Set. The Total Knee and Hip Post-Op Order Sets are underway now! Thank you to all for your continued support of these initiatives!

ECMO Pre-cannulation Orders
We introduced the Extracorporeal membrane oxygenation (ECMO) Pre-Cannulation Orders Order Set, available for all campuses for patients needing ECMO to transfer from one hospital to another, requiring ECMO safely.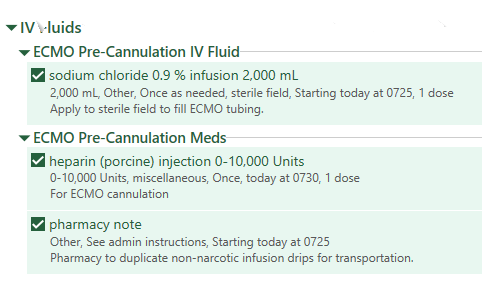 New options for administering pain medications puts safety first
To impact patient safety for pain medication administration, providers have new options for severe pain management, while nurses and pharmacists can easily view all ordered pain medications on one tab in the MAR. The changes include:
The addition of severe pain management options (acetaminophen and ibuprofen)
Lower default doses of medications in severe pain options
Changing verbiage of "No meds for this pain scale…" to "If no pain meds for this scale…"
New display of current pain scale orders to appear within order sets
Inpatient Provider BPA Ref List now on Pulse
BestPractice Advisory performance only gets better because of you:
Clinical Decision Support continues biennial review of each BPA

Reviewing a total of 257 BPAs, reducing alerts by 43%

Naloxone BPAs (Ambulatory/Inpatient) now helping to improve patient safety

10% decrease in Opioid Prescriptions that have a MME/Day >50 without an active naloxone prescription
Your voice is heard and thank you for your feedback because you are instrumental in helping us improve patient care and make workflows more efficient.
Sitter order required for fewer patients
The Sitter at Beside Order has been revised and will be required only for patients experiencing suicidal/homicidal ideations, suspected intentional self-harm, or harm to others. Patients who require a sitter due to altered mental status, fall risk, or elopement risk do not need an order. These patients will have a Sitter FYI Flag.
Using Epic to help avoid fallouts around ICH scores and SAH Hess and Hunt scores on inpatients, we extended the existing documentation and scores in use by the ED to the inpatient.
Epic Trainers are here, whenever there's a question — or suggestion
The Epic Training team is always available to answer your questions and provide guidance on how to use Epic more efficiently. We have a trainer posted at each campus to help with anything you may want to know about Epic, including taking your suggestions about how to improve clinical workflows in Epic for all physicians.
MDMC
: 214-933-3742 (3-EPIC)
MRMC
: 469-204-3742 (4-EPIC)
MCMC
: 214-947-3742 (7-EPIC)
MMMC
: 682-242-3742 (2-EPIC)
MLMC
: 469-846-3742 (6-EPIC)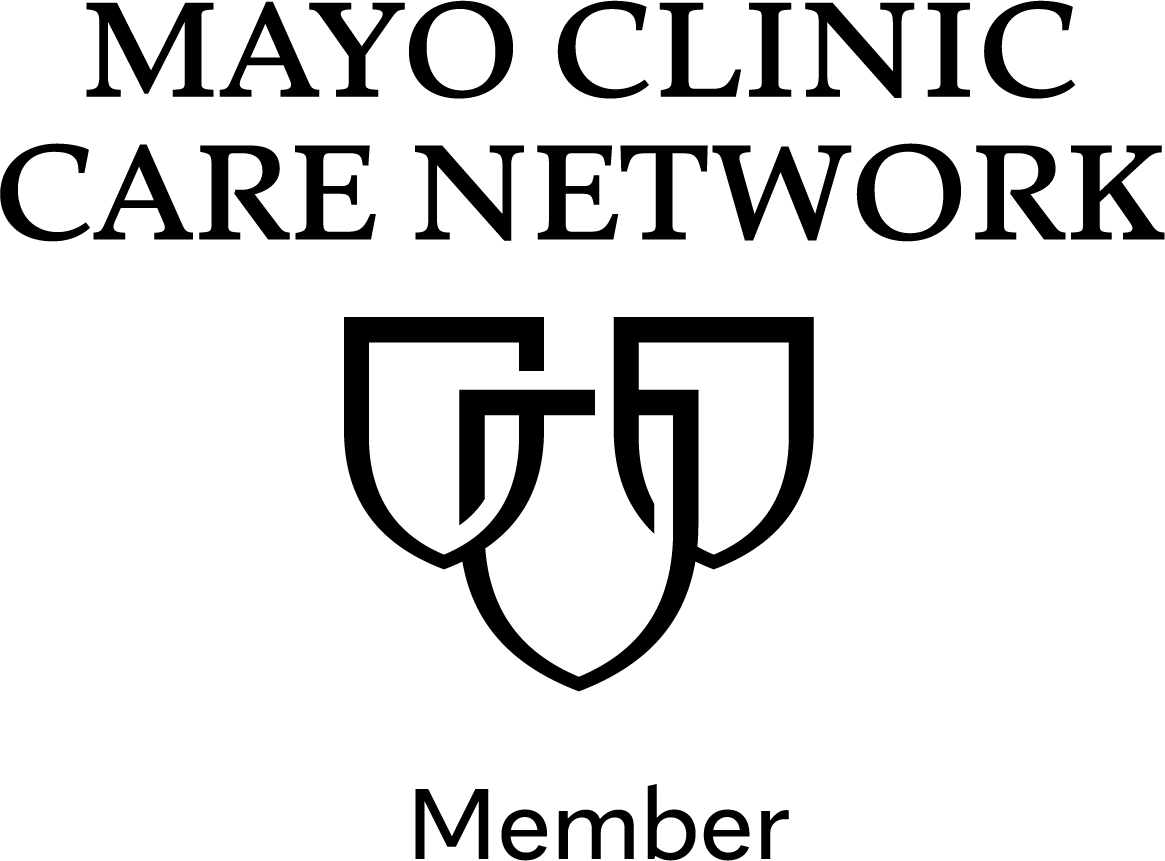 The Mayo Clinic Care Network is a unique collaboration that grants physicians on the medical staff at Methodist Health System special access to Mayo Clinic knowledge, expertise, and resources. Patients experience the confidence and convenience of being able to access world-leading medical expertise through their trusted local physician, close to home.